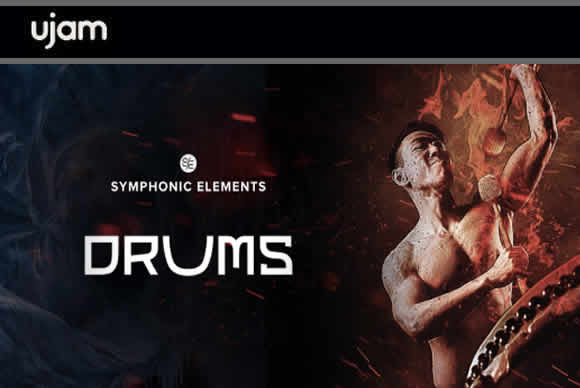 系统要求:PC.
软件格式:VSTi, AAX x64
厂家:https://www.ujam.com/symphonic-elements/drums
大小:2.15 GB
百万美元的声音——UJAM很高兴地将世界上最伟大的作曲家之一汉斯·齐默视为联合创始人之一。汉斯慷慨地让我们能够访问他几十年来积累的传奇唱片,供DRUMS使用。
丰富你的调色板 – 拿起汉斯·齐默电影管弦乐乐器的史诗般的集合。其中许多是很难找到的,甚至更难调整,他们的游戏技巧只掌握少数。添加字符和气氛到他们的产品,无论是乐谱的电影或流行音乐。
准备隆隆作响- 编程逼真的打击乐曲目可能是一项艰巨的任务。这就是为什么UJAM性能引擎提供现成的测序和创造性的控制。安排、录制甚至编程这种类型的滚筒游戏通常需要大量的时间和金钱。鼓关心细节,所以你可以专注于你的音乐!
功能简介 – DRUMS 包括 53 种样式,每个样式包含 23 个现成短语,总共 1,219 个短语。此外,每个样式有 5 个单命中和金属。
Finisher FX- Finisher 效果的特别创建部分是一种声音设计的乐趣,只需一支旋钮即可。更改 DRUMS 曲目的性质,使其适合任何流派或心情。
交叉淡入淡出 – 使用交叉节执行鼓部分。鼓由两个独立的低分区和高部分组成。通过自动化轻松混合或添加细微变化。
释放原始力量!-把汉斯·齐默的鼓加到你的调色板里,试试鼓!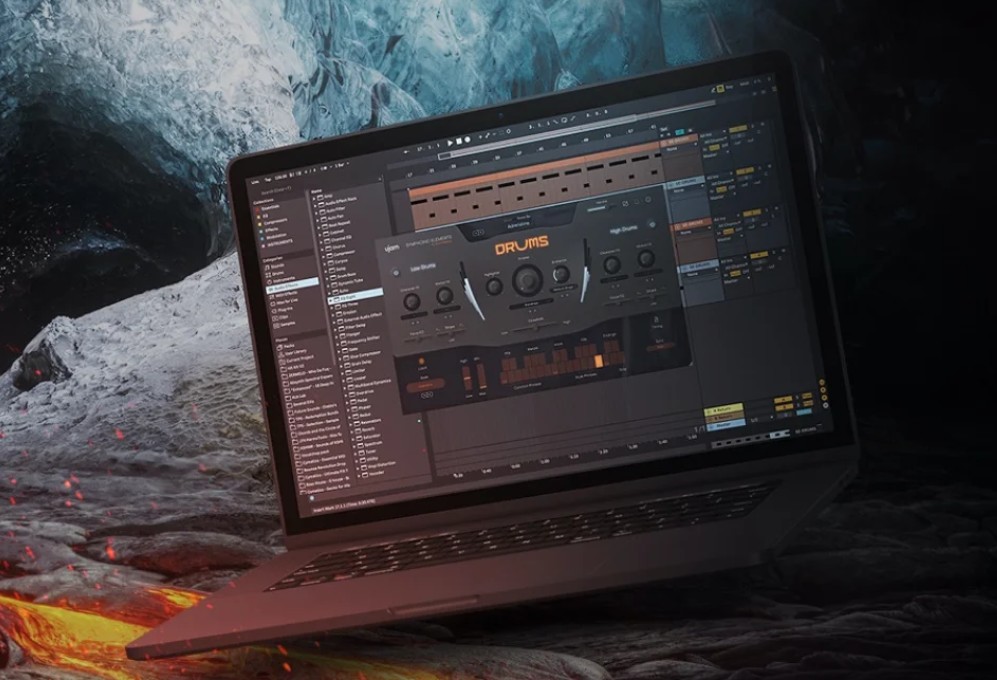 The Prmal Force
Drums and percussion from Hans Zimmer's forge
Symphonic Elements DRUMS graphical user interface
Like fire and ice
DRUMS puts Hans Zimmer's personal collection of percussive samples and phrases at your fingertips. Tried and tested in Hollywood, this rhythmic companion to STRIIINGS makes cinematic drums accessible for anyone. Invoke the natural forces of rhythm with DRUMS!
What's in it for me?
An extensive collection of world-class drum samples and sequences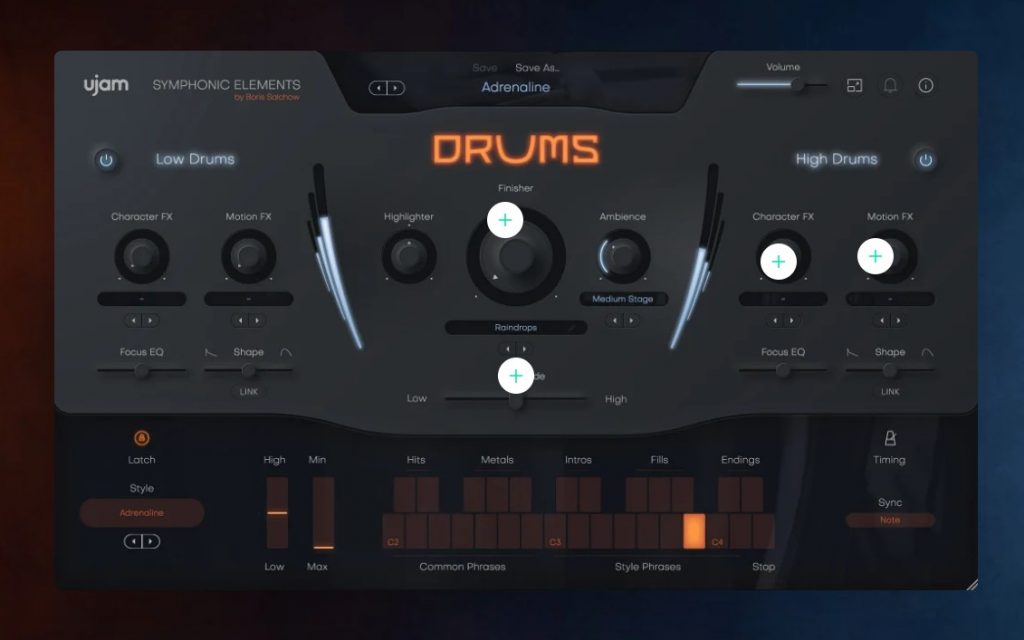 Ready to rumble: creative performance and sound design engine
53 playing Styles, 300 sound designer presets
Recorded at Hans Zimmer's Remote Control Studios, produced by Boris Salchow
Million Dollar Sound couch
Million-dollar sound
UJAM is happy to count Hans Zimmer—one of the world's great film composers—as one of its co-founders. Hans generously gave us access to his legendary recordings, amassed over decades, for use in DRUMS.
Walkthrough
In Action
Walkthrough by Derek von Krogh
This is probably not the kind of walkthrough video you're used to, but we highly recommend to kick back, relax and get ready to laugh, get chills and learn a thing or two about Symphonic Elements DRUMS!
Watch the Video
DRUMS in Action
In this video, you'll see how to use STRIIINGS and DRUMS in one track. Eli Krantzberg walks you through the main features of DRUMS and explains how to make use of Hans Zimmer's library.
Watch the Video
DAW image DRUMS
Enrich your palette
Get your hands on Hans Zimmer's epic collection of cinematic orchestral instruments. Many of them are hard to come by, even harder to set up and their playing techniques only mastered by a few. Add character and vibe to your production, no matter if film score or pop music.
Ready to rumble
Programming realistic percussion tracks can be daunting. That's why the UJAM performance engine provides ready-made sequences and creative controls. Arranging, recording or even programming this type of drumming is usually very costly and time consuming. With DRUMS it's fast and easy; instantly synced to your DAW's tempo.
DRUMS takes care of the details, so you can focus on your music!
Features-at-a-Glance
Features at a Glance
DRUMS features 53 Styles with 23 ready-made phrases each, for a total of 1219 phrases. On top of that, every Style comes with 5 one-shot Hits and Metals.
Symphonic Elements DRUMS graphical user interface
Finisher FX
The custom-made Finisher effect section is a one-knob sound design delight. Transform the character of your DRUMS track to match any genre or mood.
Crossfade
Perform your drum tracks with the crossfader. DRUMS is made up from two independent low and high sections. Seamlessly blend between them, or add subtle variations by automating.
资源下载
隐藏内容:******,购买后可见!
下载价格:6 人民币
您需要先登录后,才能购买资源
客服微信:xdssyyw 链接错误或者失效 请联系客服更换
转载请注明:现代时尚音源网 » uJAM Symphonic Elements DRUMS v1.0.0 PC交响乐元素鼓