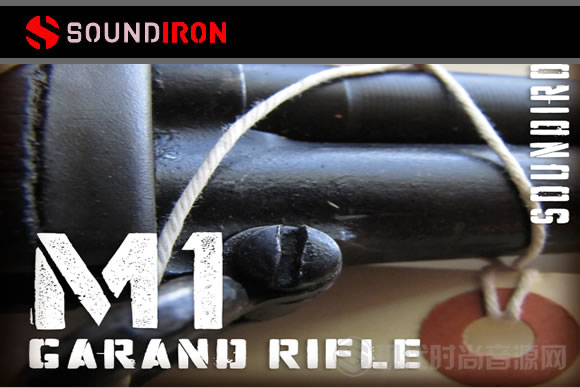 https://soundiron.com/products/m1-garand-rifle
M1 Garand Rifle is an experimental hybrid percussion/sfx instrument designed for professional sound designers, composers, re-recording mixers and music producers. It combines the real-time playability, musicality and control of a virtual instrument with the accessibility and flexibility of a classic professional-grade sound effect library, delivered in a convenient a la cart package for easy download and integration into your workflow. This library is designed to be your M1-in-a-Box, with everything you need in one easy solution. However, since it's recorded in a dry, neutral environment, its ready for easy mixing with other sound libraries. And as always, we explore each sound effect category in great depth, to provide an organic, non-repetitive and lifelike result that is especially ideal for video game sound design and film audio post production, or for use in more unorthodox applications, such as concert percussion. While the sounds are authentic and specific to their source for those doing period work, they can easily be manipulated and employed in any number of other ways.
The .30 Caliber M1 Garand rifle is a classic military firearm that was widely used by the United States during World War II and throughout the mid 20th century. Invented by Canadian-born John Cantius Garand, it was the first semi-automatic infantry rifle fielded widely by any nation and served as the primary infantry weapon for the US and a number of it's allies throughout the war. Following WWII, the rifle continued to see service in both the United States military and in the armed forces of a number of nations around the world well into the late 60s and 70s, with a number of regional and specialized variants, until finally being phased out in favor of the M14 carbine and M16 rifle. The M1 is still used by USMC drill teams to this day.
Special thanks to the Texas Military Forces Museum at Camp Mabry, Austin, Texas, for allowing us to photograph one of their historic pieces.
资源下载
隐藏内容:******,购买后可见!
下载价格: 人民币
您需要先登录后,才能购买资源
客服微信:xdssyyw 链接错误或者失效 请联系客服更换